Live Figure Model Sessions
Ongoing Beginning January 2024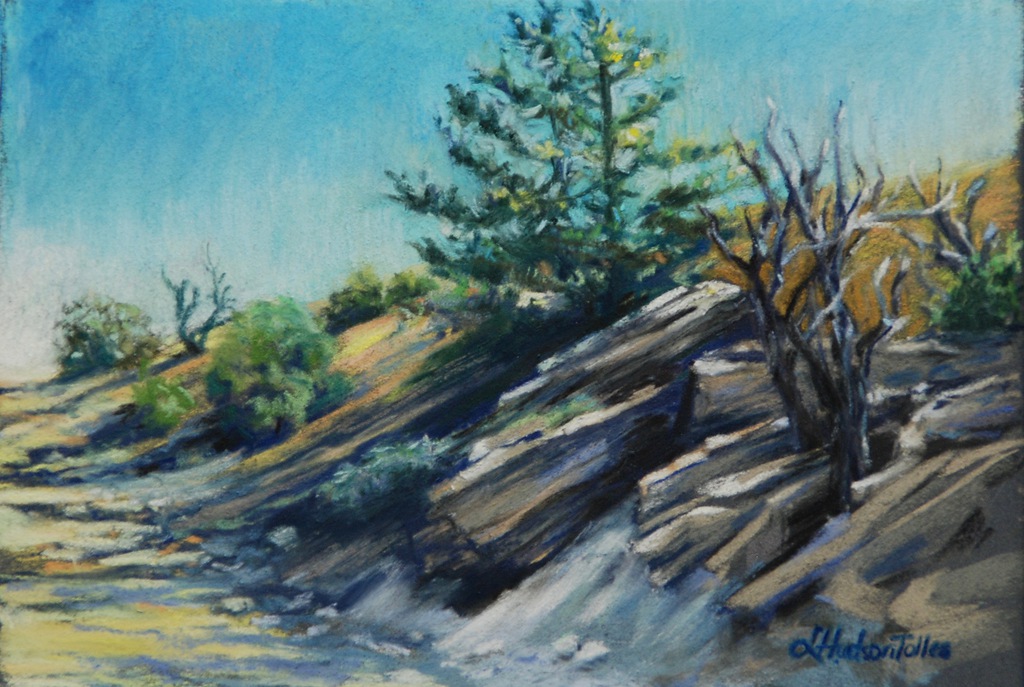 Treat yourself to a week out of time and the chance to explore, discover, or deepen your journey with the media of pastels. This will be a positive and supportive workshop with class demonstrations and plenty of individual time for each of you to find or continue on your own creative path. Artists of all levels are welcome. "Throughout my years of teaching I have always sought to have my students do what they enjoy. It is my job to supply you with tools and techniques and ideas.
We will cover:
Composition
Finding, losing, and defining planes
Grounds, papers, and boards
Various pastel brands
Alcohol, acrylic, acrylic ink and watercolor washes
Mark making
Removing pastel
Problem solving with color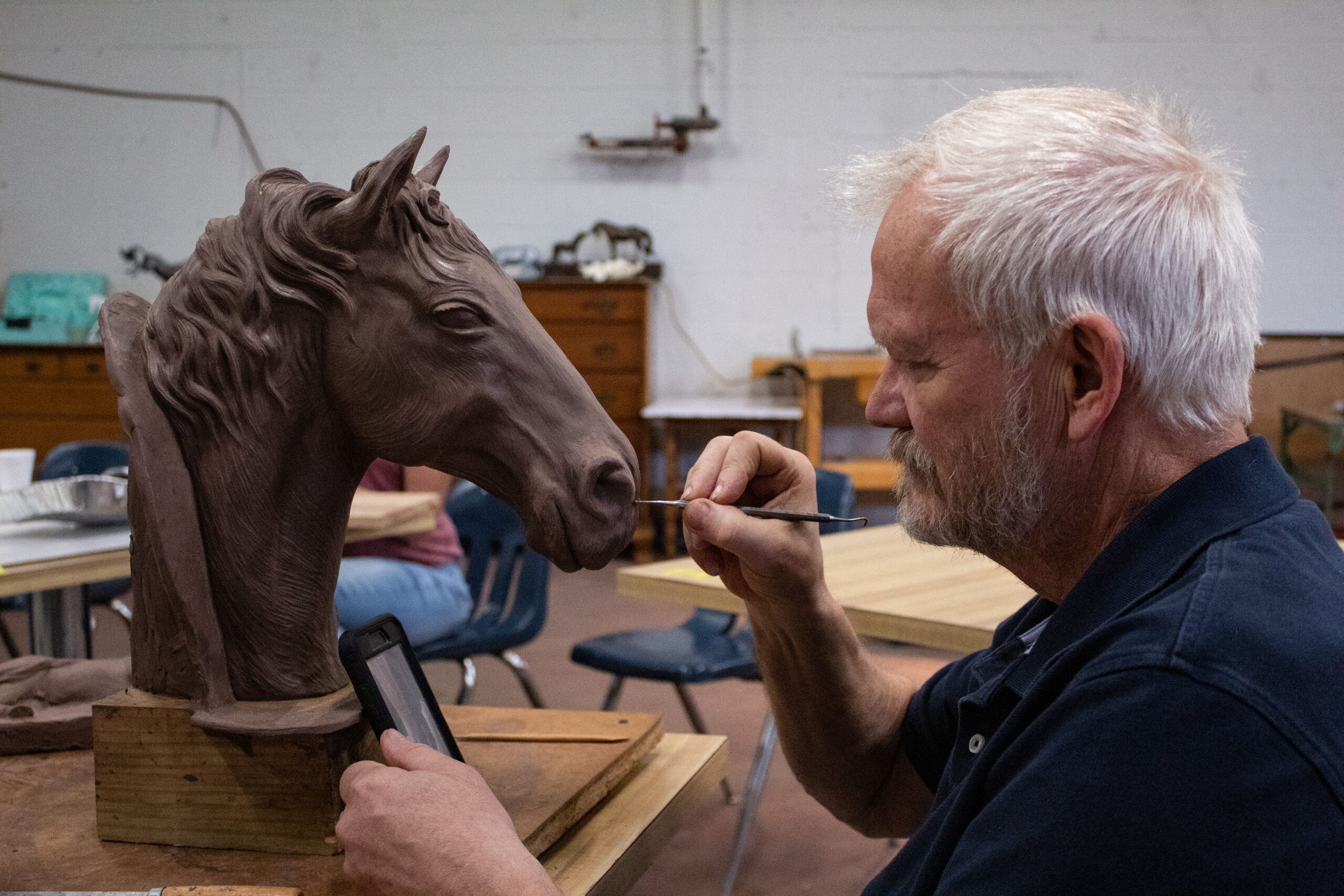 Horsehead Sculpture in Clay
February 23-25, 9am - 5pm
Beginner to Advanced – this short form workshop is very new-sculptor or new-to-equines oriented.  Students will start with skull to work off of and build up a horse (or other equid) bust.  Advanced students can delve into nuances of varied breeds and expressions, and newcomers to equine sculpture will delight in finding the basic forms and characters fall into place in this tried and true method Morgen has been teaching to students for over a decade.
Class will require certain materials purchased but advanced students with preferences may work out the project in advance.  The class lecture material will focus more heavily on the equine head.
Live horse availability (weather permitting) or offsite visits to real horses possible to help students learn to identify boney landmarks and variable aspects of these charismatic subjects with hands on learning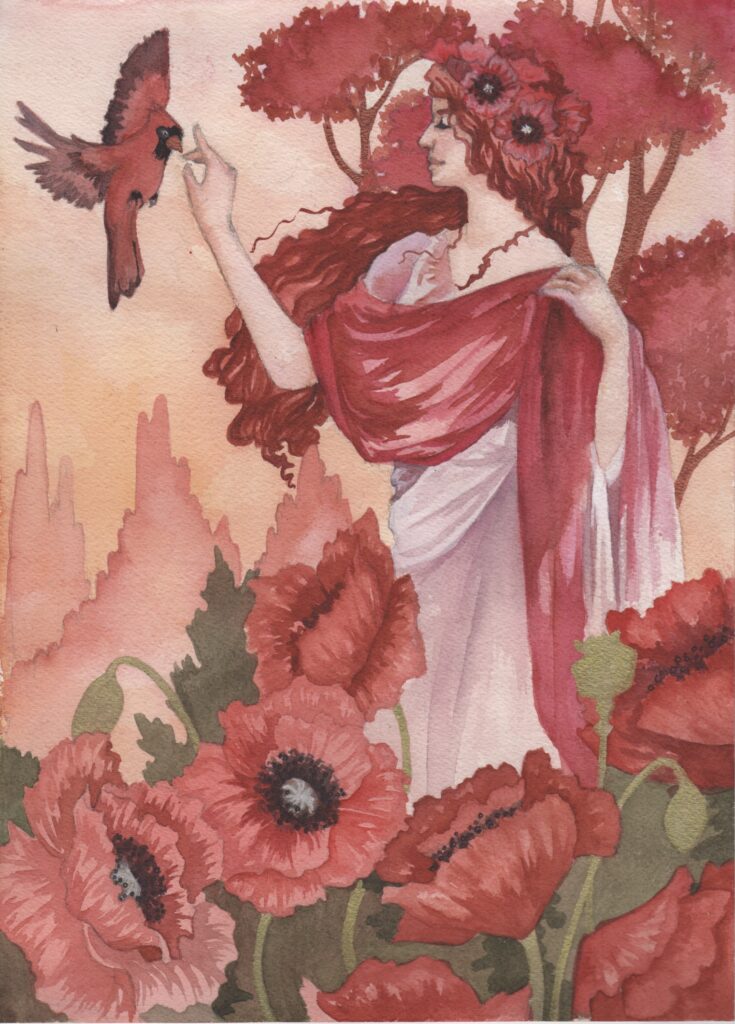 This watercolor workshop is a course designed for beginner and intermediate artists wishing to explore and improve watercolor painting techniques. This course starts with the basics and progresses gradually to more complex subjects and concepts. A variety of concepts, subjects, application techniques, and forms of watercolor are explored providing the learner with a complete exposure to this medium. We will explore a variety of texture applications and how to manipulate the flow of watercolor to create an organic and detailed feel to your pieces.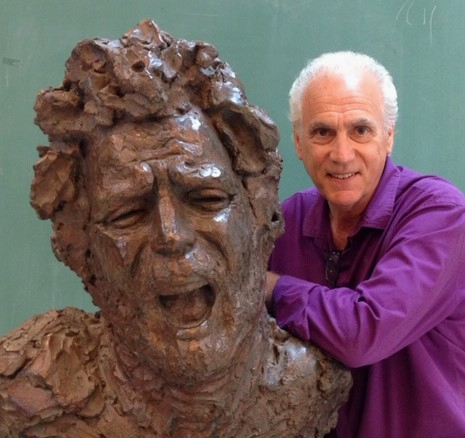 Extreme Portrait Sculpture
April 10-12, 10am - 4:30pm
Using a fresh and intuitive sculptural language, Rubino will lead participants on a technical and artistic journey toward understanding the dynamic and creative forces associated with a larger-than-life-size portrait sculpture. Follow Peter's step-by-step method of blocking in the foundation, establishing facial planes and features of the human head. Rubino encourages you to go BIG and develop expressive sculptures in your own personal artistic style. In class "We don't make mistakes, we make adjustments."-Peter Rubino.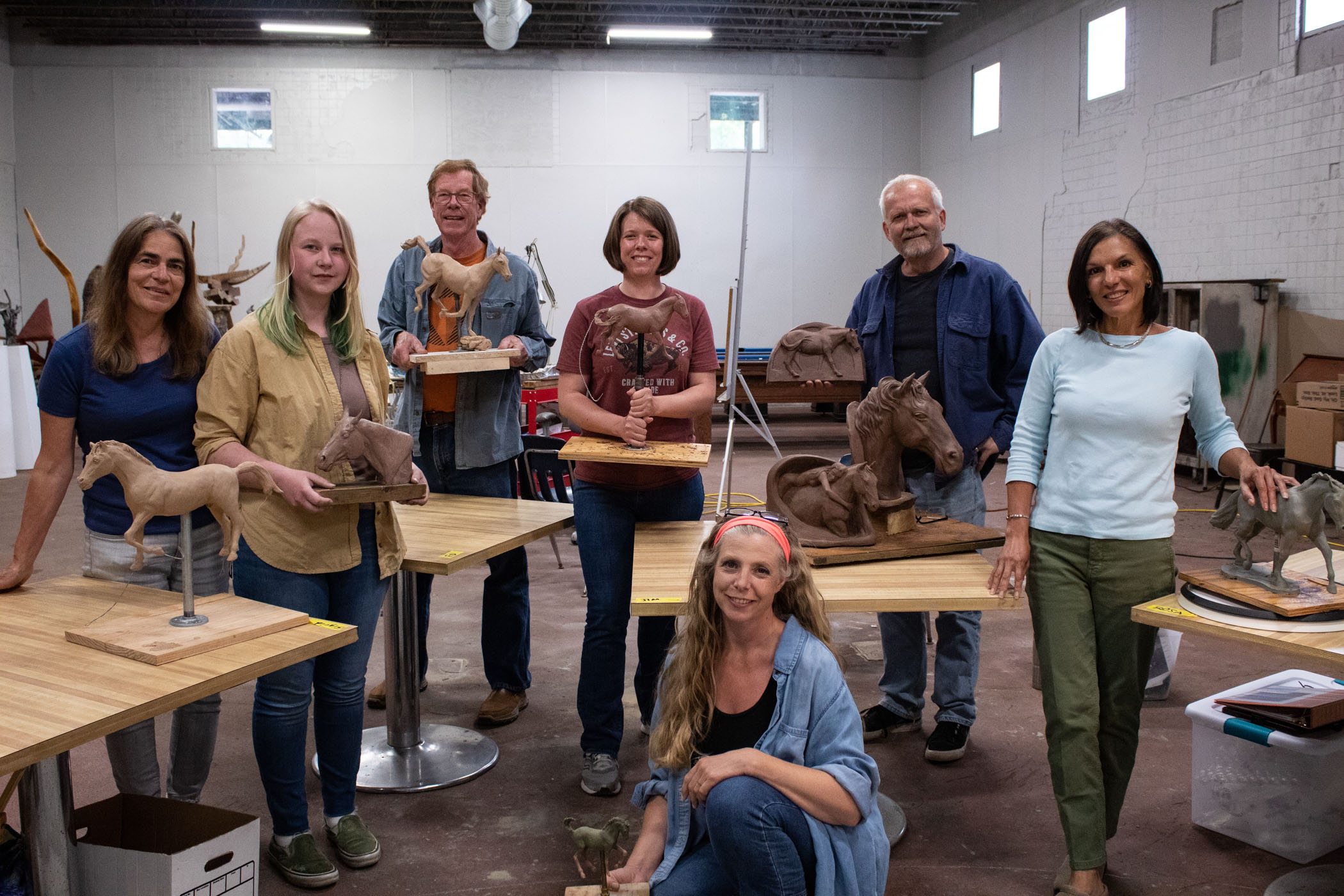 Horse Movement and Anatomy
Students will have several days of hands-on equine learning, with live and multimedia tools to fine tune the eye for nuances that make sculptures come to life. No matter your style or media, if you wish to sculpt horses this is the opportunity for you! Bring your own in progress or start from scratch! There will be demonstrations of mold making, tours of the bronze foundry, off-site horse study and a variety of information brought up throughout the week. This class is tailored to meet each student at their level.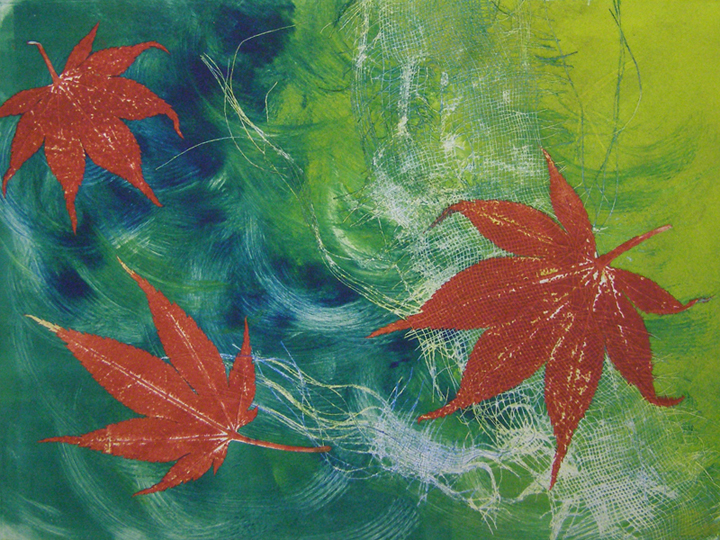 Monotype is a fun and immediate process that combines painting and printmaking techniques. We will be using oil based inks, assorted plexi-glass plates and two printing presses to create numerous prints and ghost prints. Explore a variety of approaches including reductive and additive techniques, use of stencils, inking natural objects as well as found objects, alcohol resists, trace transfers and if time allows, overprinting and chin colle.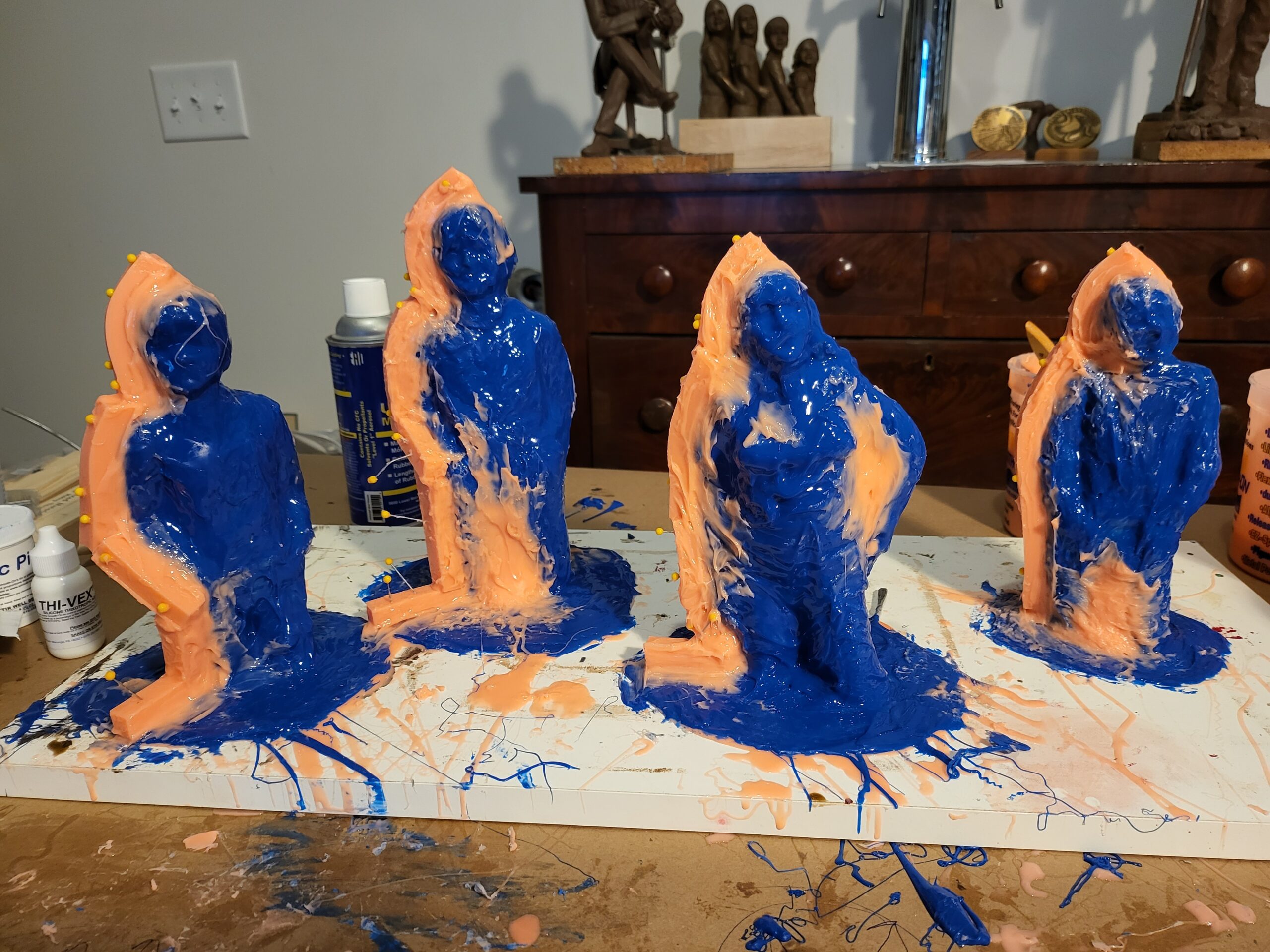 Virtually Seamless Molds and casting in Cold Cast Bronze
July 15-19, 10am - 4:30pm
This workshop will be a hands-on affair.  First, we will spend time learning about different methods of moldmaking through lecture and demonstration, and then each student will build a silicone rubber mold with epoxy putty shell and create a casting from that mold by the end of the week. Moldmaking is an art of problem solving and you will all learn from each other's challenges in this class.  At each stage we will review the techniques being used as well as any challenges classmates may be having and how to solve the problems.  Most of all we will have fun! Moldmaking can be very messy, so bring clothes and shoes that can be sacrificed. Students are encouraged to bring something that they would like to mold, subject to prior approval by the instructor. Sculpture will be provided for those who choose not to bring their own piece to mold.
Student materials list:
X-acto knife handle and at least 20
#11 x-acto blades
1 box of students choice of vinyl or latex gloves (at least 40 pairs)
long-sleeved shirts, pants and shoes that can be ruined (or improved depending on your perspective)
Materials provided (approx. $100 per student)
Smooth-On Rebound 25 platinum silicone
Free Form Air epoxy putty
1" china bristle brushes
paint mixing sticks
mixing cups